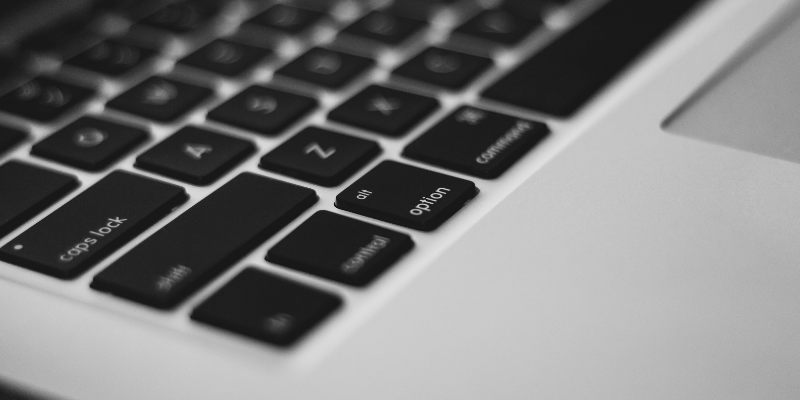 With more people online ever than before, the risk has been heightened as well. Employees may be remote, using unsecure networks or not know the correct online safety practices to protect your business. Because of this, Banterra Bank wants to share some cybersecurity tips to protect your business!
Train Your Employees
Have training sessions with your employees to make sure they know how to stay secure. Show them proper web browsing techniques, what to do with a suspicious email, look out for social media scams, keep passwords updated, don't leave passwords written on your phone or desk papers, and so on. There's online programs or companies you can use for this training if you want to make sure you are being as safe as possible.
Back Everything Up
Not only can information be stolen or held for ransom, but your computer could also crash or be physically taken. Then all data and files on that computer are lost forever or in the hands of someone who could do harm with that information. Use an external drive to backup everything you need or utilize a cloud storage system.
Install Security Software
For your business, it's important not to utilize a free anti-virus software. You get what you pay for – so you can't afford to not be fully protected when it comes to your business. Some free software can also contain malware which puts you at risk immediately once it's downloaded.
Don't Mix Personal & Professional
With employees and business owners also working from home, it's easy to just want to use your work computer for personal use as well. Downloading some forms to email for personal use on your work laptop may seem harmless or vice versa of storing business info on a personal computer. However, this opens sensitive data on both ends to be shown to the wrong person.
Use Different Passwords
We know you've heard this a hundred times BUT you need to be told again – use different, unique passwords. Yes, it can get tough to have so many different passwords, but it will protect you if one is compromised so that ten other logins can't be breached as well. Be sure to change these passwords in regular intervals, too.
Update Regularly
All computers and systems will work best if they are regularly updated. Just like how the apps on your phone require updates so frequently, computer software does too. Make sure that when you are asked to restart or update, that you do so to prevent not being on the most up to date version.
We hope these helpful cybersecurity tips make your business a little more secure! Contact us if you have any questions regarding services for your business. And for more security tips, click here!
May 10, 2021 by Banterra Bank
By clicking the links above, you are now leaving Banterra Bank's website and are going to a website that is not operated by the bank. Banterra Bank is not responsible for the content; availability of linked sites; does not endorse or guarantee the products, information, or recommendations; and is not liable for any failure of products or services provided by the linked website. Please be advised that Banterra Bank does not represent either the third party or you, the customer, if you enter into a transaction. Further, the privacy policy of this site owner may be different than that of the bank and this site may provide less security than the bank's website. We encourage you to read the privacy policies of websites reached through the use of links from the Banterra Bank website.