Have you lost or forgotten the PIN for your debit card? Do you believe someone else might know your PIN? If you don't remember your Personal Identification Number or are afraid that it has been compromised, Here are steps to guide you through how to change your Banterra Bank Visa Debit Card PIN
Steps to change your Banterra Visa Debit Card PIN
Log in to Digital Banking
Select "Manage Cards" from the main menu.
Select the debit card for which you would like to change the PIN.

In the Security section, select "Change PIN"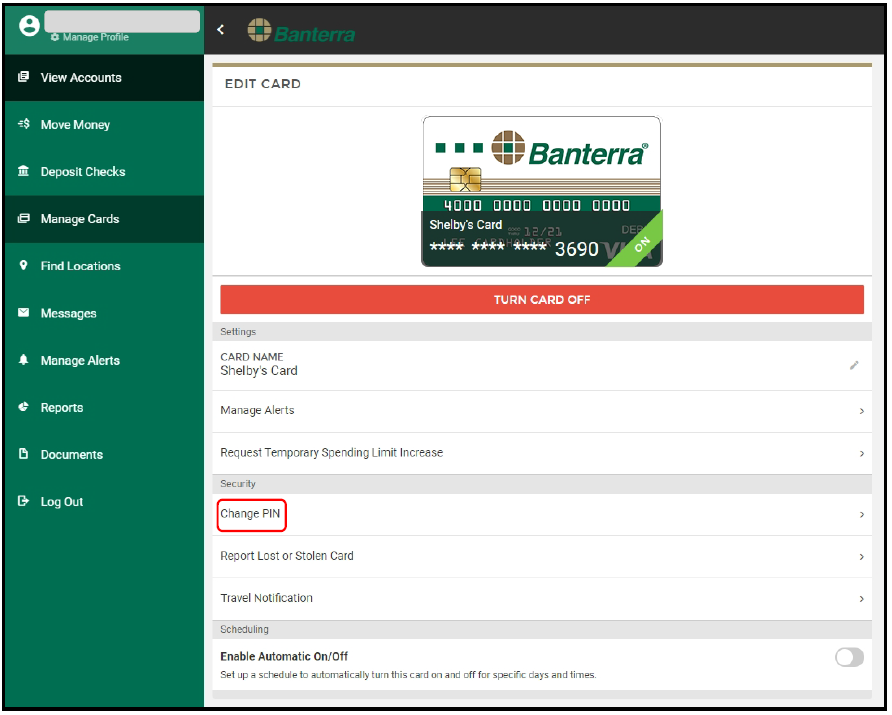 Choose a 4-digit PIN, and enter it into the "Please enter a 4-digit PIN" field. Enter it again into the "Please re-enter your PIN to confirm it" field.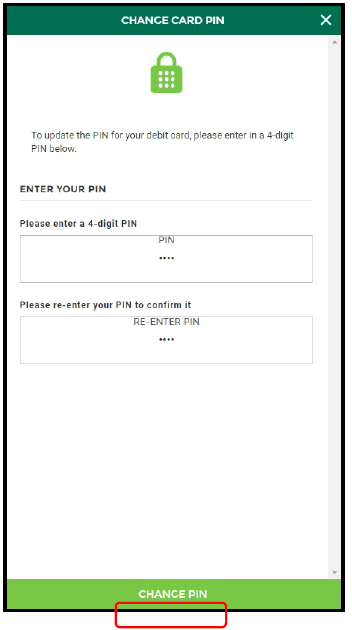 Click "CHANGE PIN" at the bottom of the window.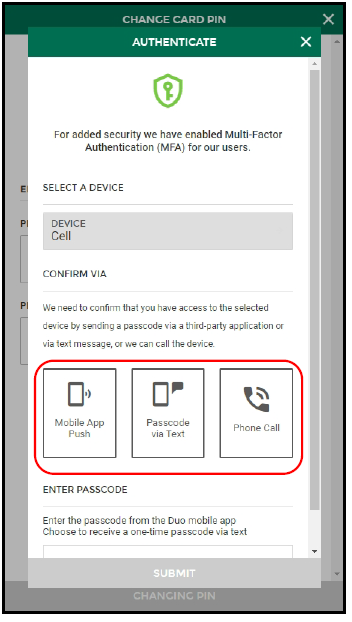 Choose an authentication method to verify it is you attempting to change your PIN.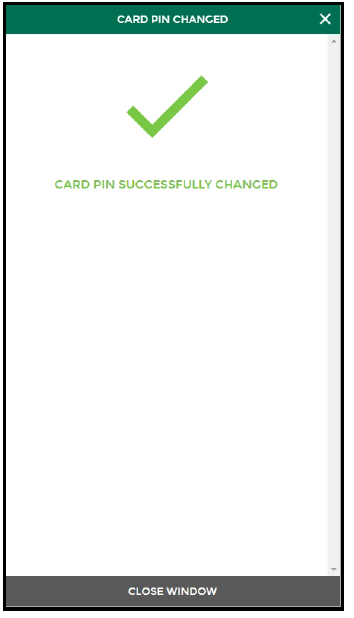 Once you see the "CARD PIN SUCCESSFULLY CHANGED" screen, you will know that your PIN has been updated. Your new PIN will be ready to use at ATMs and for debit card purchases.
What is a PIN number on a debit card?
When you use your debit card at an ATM or to make a purchase, you'll be prompted for a 4-digit code. This code is your Personal Identification Number (PIN) and verifies that you are authorized to use the card and accounts.
What do I do if I forgot my ATM PIN?
It is easy to manage your Banterra Bank Visa Debit Card through digital banking. Watch the video above or follow the written instructions above to change the PIN associated with your debit card.
Where is the PIN number on my debit card?
Because your PIN is the number you enter to verify that you are the owner of that debit card and the accounts connected to it, you won't find your PIN on your actual card. Your PIN is a separate 4-digit code that you'll need to remember.
How can I remember my PIN in the future?
First, it is important to the security of your account and funds that you do not choose a PIN that is too obvious. Using a notorious year (2020), a single repeated character (4444), a common sequence (1234) or even a reference from popular culture (1138) could be tempting. Don't do it. Here are some tips for creating a memorable PIN.
If you would like to use a date, choose a date that wouldn't arise in regular conversation. You should avoid your birth date, the birthdays of spouses or children, or your wedding anniversary. A more suitable choice might be something like 0367 to commemorate the month and year Walt Frazier led the Salukis basketball team to an NIT championship. Because so many notable years begin with 19 or 20. You wouldn't use the year alone.
You could choose the digits from an address. While you don't want to use your home address or even the addresses of prior residences, the address of your gym or a prior workplace could be a good choice. For extra security, you might choose only part of a longer address.
You might choose 4 digits from a phone number. Again, it is smart to avoid using your own phone number. An example of a number that might work better: choose the last 4 digits of your brother-in-law's mobile line.
Picking digits with a mathematical significance can make remembering your PIN easier. For instance, 3 doubled is 6, put together is 36, half of 36 is 18. That could make a PIN like 3618 more memorable.
If you forget your PIN, this is a great time to come up with a new one that only you would think to use. Banterra Bank makes it easy to change your debit card PIN. If you need more help, get in touch today.
January 30, 2021 by Banterra Bank
By clicking the links above, you are now leaving Banterra Bank's website and are going to a website that is not operated by the bank. Banterra Bank is not responsible for the content; availability of linked sites; does not endorse or guarantee the products, information, or recommendations; and is not liable for any failure of products or services provided by the linked website. Please be advised that Banterra Bank does not represent either the third party or you, the customer, if you enter into a transaction. Further, the privacy policy of this site owner may be different than that of the bank and this site may provide less security than the bank's website. We encourage you to read the privacy policies of websites reached through the use of links from the Banterra Bank website.