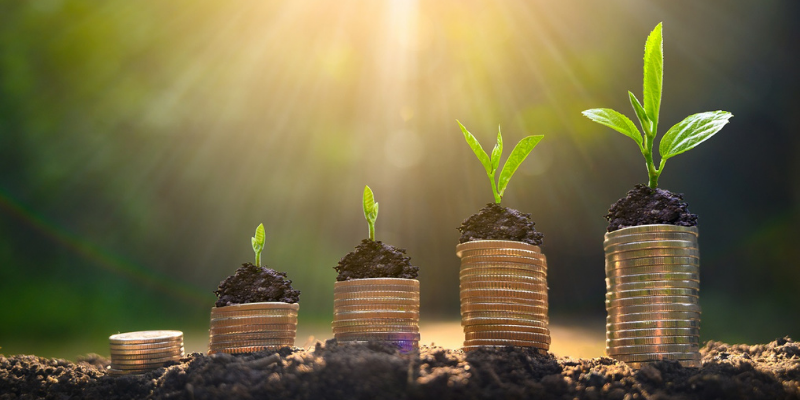 No matter the age, saving for your future should be a priority. We understand monthly bills, certain debts, vacation plans and other expenses make it hard to place retirement top of mind since it feels far away – but Banterra Bank is here to explain the basics of retirement saving that you should know! Here's some retirement savings 101 for those looking towards their future.
Start Saving Now
No matter your age, you should start saving for retirement now. Whether your company has a 401(k) or you have a CD or IRA, you should focus on saving somehow for the future. One rule of thumb is to save 10% to 15% of your pay for retirement in your 20s. When you hit 30 and haven't started saving, it becomes at least 15% of your salary — or start with a percentage that's manageable and increase by 1% each year until you reach 15%. The longer you wait, the more you'll have to save in bulk.
Know How Much
How much will you need to retire? Typically, people may need 70-90% of their annual income to maintain their lifestyle once retired. How much you'll need will also depend on that type of lifestyle. Do you like to travel a lot? Will you have more medical bills than the average person? Will you choose to stay at home or be in a fancy retirement center? All of this factors into how much you'll need each month to live comfortably.
Prioritize Your Debts
You may have student loans, credit card payments, a mortgage and so on that you also must make payments on each month. It's important to sit down and go over your monthly income. See what you and your potential partner's budget looks like each month, so you know how much money you have leftover after making your payments. Once you see this, talk about your financial goals. Do you need to build your emergency fund as well? Is there a savings account you're using for a trip, child's college fund or wedding? Once everything is settled, you can see how much money you feel comfortable putting away towards retirement. Try to get it as close as possible to the amount you found you need to save each month to afford life after work as mentioned above.
Choose the Right Plan
Now that you know how much money you need to put away and how you'll do that each month, find the right plan or plans that work for you. If your employer has a 401(k) where they match a certain percent, be sure that you are putting in the maximum percentage so you get the full amount matched. There are plenty of other options as well that you can use such as a Roth IRA or Traditional IRA. All of these have different benefits associated with them – so it's important to see which will suit your needs best.
Reach Out for Help
When in doubt, ask questions. If you feel overwhelmed trying to find out how much money you need to retire, what your monthly budget should be or what plan fits you best, we're here to help! Banterra Bank offers solutions to help you begin saving for retirement at any age. Contact us today to learn more about our products or to ask questions to prepare yourself for the future.
Budgeting Financial Education Retirement
April 8, 2021 by Banterra Bank
By clicking the links above, you are now leaving Banterra Bank's website and are going to a website that is not operated by the bank. Banterra Bank is not responsible for the content; availability of linked sites; does not endorse or guarantee the products, information, or recommendations; and is not liable for any failure of products or services provided by the linked website. Please be advised that Banterra Bank does not represent either the third party or you, the customer, if you enter into a transaction. Further, the privacy policy of this site owner may be different than that of the bank and this site may provide less security than the bank's website. We encourage you to read the privacy policies of websites reached through the use of links from the Banterra Bank website.